ACM9 recap & gratitude
Fellow DOD Members and Everyone reading,
DOD pulled off one heck of an event yesterday -- to everyone involved, THANK YOU for making ACM9 great!
Would you believe 235 people attended the 9th Annual All Comer's Meet! Whoa! Happily DOD was ready and eager to host such a crowd. Not only was ACM9 a BLAST, it did your lil' ol' mountain bike club some financial good as well. For them that don't know, DOD has its eye on a powered trackbarrow and fundraisers like this help DOD reach its trailbuilding and trail maintenance goals. Yes, ACM is both a FUNraiser and a FUNDraiser and raise funds ACM9 did, thanks in large part to the efforts of one of DOD's newest Board members -- Karly Barrett -- who assumed fundraising responsibilities when she joined the DOD Board a couple months ago. (Karly would never let me heap praise on *only* her, so on her behalf let me say that she recruited an awesome team to help contact sponsors for raffle items and wow... did they ever help! Thanks to Carly Brynelson & everyone on Karly's team!)
In case you missed ACM9, let me tell you that it was nuttin' but awesome! Guess we should thank the weatherman because early morning freezing fog gave way to bright blue skies, making for a surreal riding environment. At the Pile, the huge crowd broke into nine ride groups, meaning the average group included about 25 riders! Whoa! After riding for about three hours, everybody reassembled at the Pile for chili, tomato soup, chips, Velveeta dip, cornbread, snacks, cookies and beverages around the bonfire. There was plenty of socializing & laughter as we eventually made our way to the raffle, which included lots of excellent items. Lots of happy winners. Steve George won the RockShox fork.
As DOD's Ride & Events Coordinator, I've got my own list of key people to thank (including Karly) for contributing to the success of ACM9. The folks listed below are ACM9's Team Leaders. They helped a lot, and I'm grateful. You should thank them, too. I hope you will next time you see them:
Scott Briggs for picking up & returning kegs to/from DOD's brew sponsor Ninkasi.
Perry Morris and his hardworking Parking Team for handling parking (yes indeed, parking was a nightmare).
Julia Fudge, ACM Sanitation Czar (for the 2nd year), for arranging the portapotty.
Drew Bauman for taking charge of the bonfire, keeping us warm and the woods safe.
Shawn Litson for handling site logistics (for the 2nd year).
HankHank for being Kitchen Magician (for the 7th? year). H2 fed EVERYBODY chili, soup, fixin's, -- everything. I don't know what DOD would do without him.
Carly Brynelson for Captaining DOD's check-in kiosk. A lot of responsibility; very professionally done by Carly & her team.
Most ACM ride guides volunteered to help with parking or check-in while they awaited the riding to commence. Thanks, everybody.
Here are some guys on the injured list who showed up to help out even though they couldn't ride their bikes -- thank you to:
Michael Wisth
Joe Kidd
Justin Mitchell
Thank you ACM9 Ride leaders & guides (many for the umpteenth year):
Hammer group: Dax Turner, Zak Madrone, Travis Wilson
Intermediate #1: Tim Kaiser, James Ellertson, Dan Guzman
Intermediate #2: Paul Timm, ML Sweet, Nicholas Baker
Intermediate #3: Nate Neal, Scott Briggs, Randy Rimby
Intermediate #4: Rolando Vilett, Perry Morris, Mike Stafford
Scenic pace: Lee Wilkinson, Steve Husak, Bridget Hildreth
Wimmins #1: Karly Barrett, Kim McGovern, Erin Hooten
Wimmins #2: Emily "EGP" Pheifer, Amanda Morris, Julia Fudge
Gravity/Enduro: Brock, Mic Coleman, Jason Boone
Additional thanks are due:
Brew sponsor: Ninkasi Brewing Co.
Non-alcoholic beverage sponsor: Bigfoot Beverage Co.
The BLM for their support & partnership in making Whypass a mountain bike playground.
Tom Lyons for taking video footage during & after the event (watch for upcoming vid!)
DOD's guests, some of whom travel hundreds of mile to attend ACM, for making this event what it is -- awesome.
DOD's members for keepin' the stoke alive. Y'all make me proud to represent our club.
IMBA for showing up at ACM9 unexpectedly and lending even more cred to DOD and our biggest event of the year. Always great to have IMBA in da house! (Thanks also for your raffle donations!)
Collins Cycle Shop for its booth.
Outside Haus for its booth.
SRAM for its booth.
Cottage Grove High School Mtn Bike Club for its presence and all the good it does bringing young people into our sport.
I'm grateful to everyone on DOD's Board for believing in this event all these years and giving me the latitude to put it together pretty much as I see fit. I have a blast doing this! So rewarding to see so many people having so much fun! Thank you!
I also want to personally thank the raffle sponsors and vendors who supported DOD/ACM. Karly listed ACM9's raffle sponsors in another thread on this forum so I won't repeat the names of those people & organizations but please know that I am personally as grateful as anyone. DOD's sponsor support helps make this event possible as ACM grows into an ever larger financial investment for the Disciples of Dirt. DOD and its sponsors are truly partners in creating this awesome event called All Comer's Meet. YOU, Dear Rider, are the reason sponsors support ACM -- please patronize them and while you're there, tell them... Thank You!
Oh heck, I'm going to list ACM9 raffle sponsors again anyway:
Thank YOU!
Tue, 01/22/2013 - 7:39pm
#1
Tue, 01/22/2013 - 8:39pm
#2
wow, my bike is famous!
Tue, 01/22/2013 - 7:47pm
#3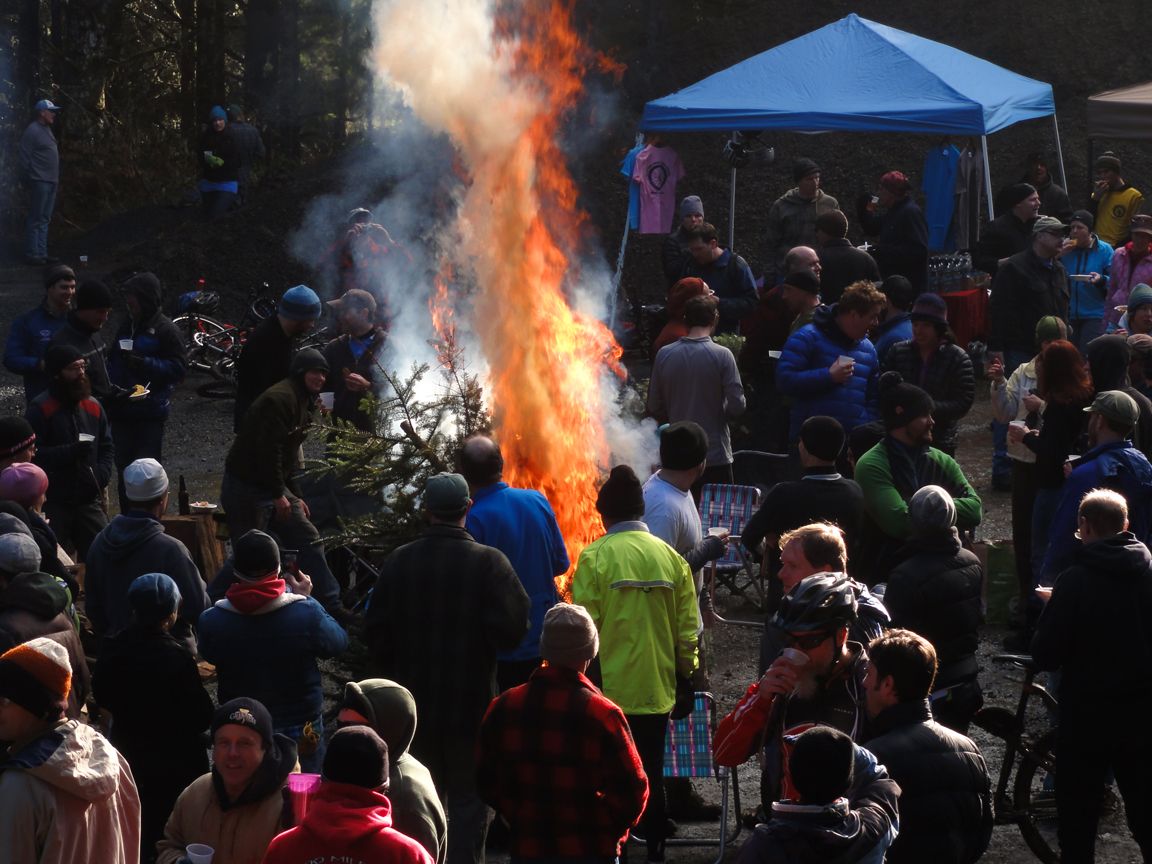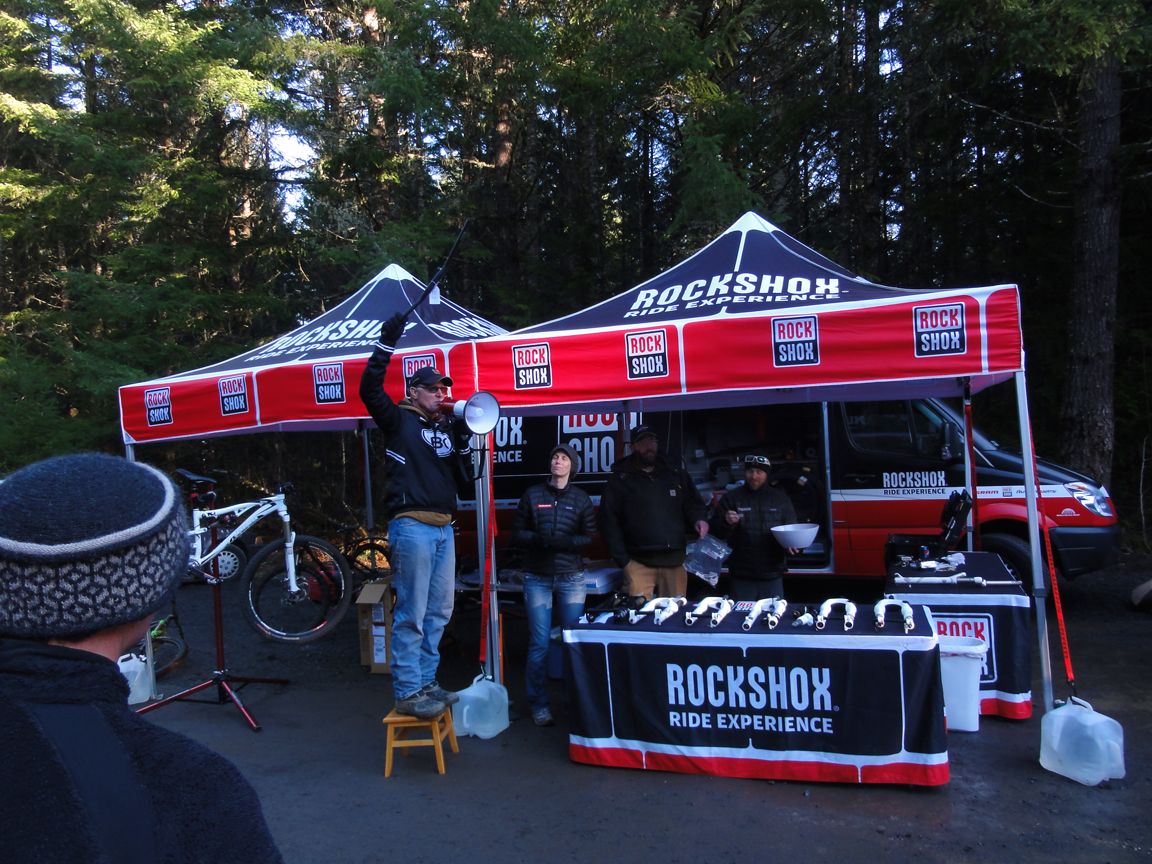 Doug, come and get your handlebar